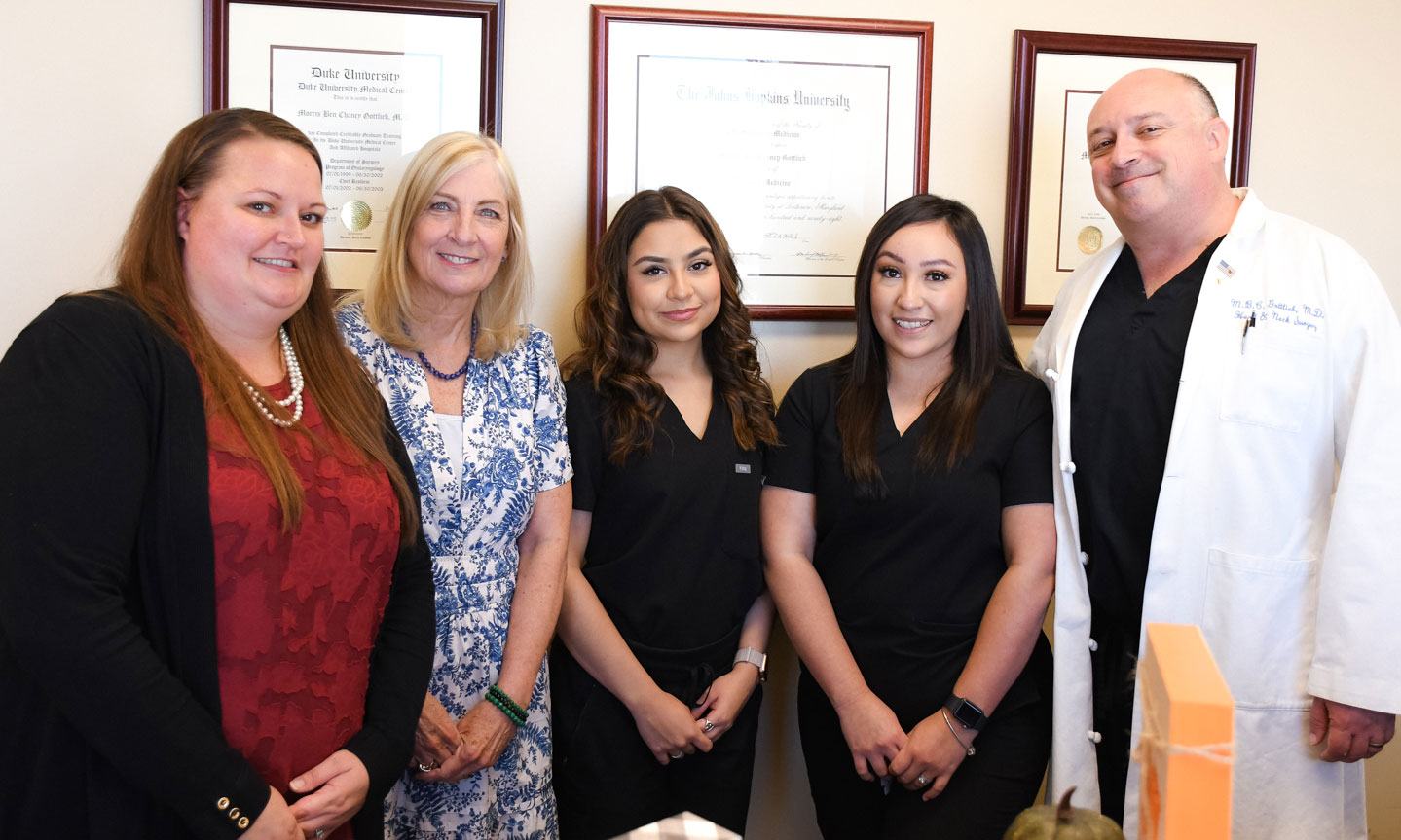 North Dallas Ear, Nose, and Throat, PA is a specialist practice in Richardson, Texas, a suburb of Dallas. Dr. Gottlieb currently receives a variety of ear, nose, and throat cases from across the Dallas/Fort Worth metroplex. North Dallas Ear, Nose, and Throat, PA cares for problems relating to the head, neck, ears, nose, and throat. Patients ranging from pediatrics to geriatrics are welcome and areas treated include: allergy, sinus, voice, breathing, and hearing to mention a few.
The Facts of an Ear, Nose, and Throat Specialty
The specialty that involves diagnosis and treatment of the ears, nose, throat, head, and neck is known as Otolaryngology. Otolaryngologists are often referred to as ENT (ear, nose, and throat) doctors. Regarding the ears, ENT physicians assess the outer, middle and inner ear conditions. Medical and surgical treatments are available depending on the type of problem. Nasal (nose) problems are often related to sinus and allergy problems. Breathing, snoring, sleep apnea and voice difficulties make up the throat portion of the practice. Head and neck problems include tumors and thyroid problems. Medical and surgical treatments are available depending on the type of problem.
Audiologic Services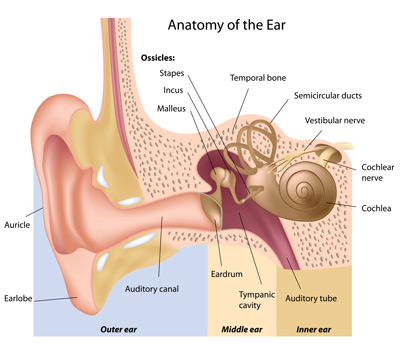 North Dallas Ear, Nose, and Throat, PA offers a wide variety of audiology services. Our audiologist, Dr. Teresa Harris is trained to assess, recognize, and diagnose hearing loss and its causes. In addition to hearing evaluation, we also offer a broad range of hearing aid services to help improve difficult hearing conditions.
Many people are unaware that there is a problem with their hearing. Hearing loss occurs gradually in most cases and is usually not noticeable in the beginning. The following questions should be used to identify someone who needs their hearing checked.
Do you frequently ask people to repeat themselves?
Do you turn up the television or radio louder than others prefer?
Do you have ringing in your ears?
Do you have trouble hearing on the telephone?
Do you have a hard time following conversation in a noisy environment such as a restaurant?
Is it easier for you to understand men's voices?
Does difficulty hearing cause you to visit friends or relatives less often than you would like?
If you can answer yes to any of these questions, you may have a hearing problem and it could be time to have your hearing tested by our audiologist. Along with the doctor, the audiologist will help to determine appropriate treatment for hearing loss by combining a complete history with a variety of specialized auditory assessments. In addition, audiologists dispense and fit hearing aids as part of a comprehensive program for improved hearing.
Informational websites that may be of interest to our present and future patients are:
American Academy of Otolaryngology - Head and Neck Surgery
Kids E.N.T.
American Academy of Otolaryngic Allergy
American College of Surgeons
North Dallas Ear Nose & Throat
Dr. Morris Gottleib is a specialist in Ear, Nose and Throat problems. He has practiced in the North Dallas area of Richardson, Plano and Garland for more than 20 years. Patients also come from the surburbs of McKinney, Allen and Frisco, Texas.
North Dallas Ear, Nose and Throat specializes in the treatment of allergy problems, deviated septum, sinus headache and nasal polyps. Advanced procedures include balloon sinuplasty, endoscopic sinus surgery, allergy testing and chronic sinusitis.
North Dallas Ear, Nose and Throat provides care of both adult and pediatric patients. Dr. Gottleib trained at Duke Children's Hospital, one of the top 5 children's hospitals in the country, for Pediatric Otolaryngology. For children, Dr. Gottleib performs many different procedures for ear, nose and throat problems in children including hearing evaluations, removal of tonsils, adenoids and placement of ear tubes. North Dallas Ear Nose and Throat also treats hearing loss and provides hearing tests along with the most advanced hearing aid technology.
Disclaimer:
The pictures displayed in this website are images of physicians, patients and employees who have consented to have their pictures in this website.
ENT SERVICES
We treat a variety of conditions including allergy problems, conditions of the nose, throat and sinuses, hearing problems, as well as head and neck issues. We are equipped to see all populations from pediatric to geriatric patients.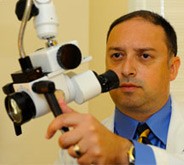 CALL NOW
BOARD CERTIFIED
Dr. Morris Gottlieb is board certified in Otolaryngology – Head and Neck Surgery and is a Fellow of the American College of Surgeons, a distinction that fewer than 1% of all surgeons hold.

READ BIO
CONTACT US
We are conveniently located in Richardson, Texas on the President George Bush Turnpike, just east of US75.
CONTACT US